Irit Levi
Life Coordination Workflow
Updated: Oct 19, 2022
Someone reached out phase.
I don't care how long you've been in business as a coach/consultant, getting an interest for your services is always exciting! And nothing beats getting your first client. Whenever someone reaches out to me, I'm always excited for the opportunity.
Before we start, you will need to set up a pipeline in your tool of choice. In our sample, we will be creating a database and pipeline in Airtable.
If you've never used Airtable before, it's actually quite easy.
Here's a clip of how you can create your CRM type database easily.
(Make it your own. Add fields, add a logo to the form, structure the sheet in a way that's right for your workflow. I've also added a form view for you to be able to use during your meetings.)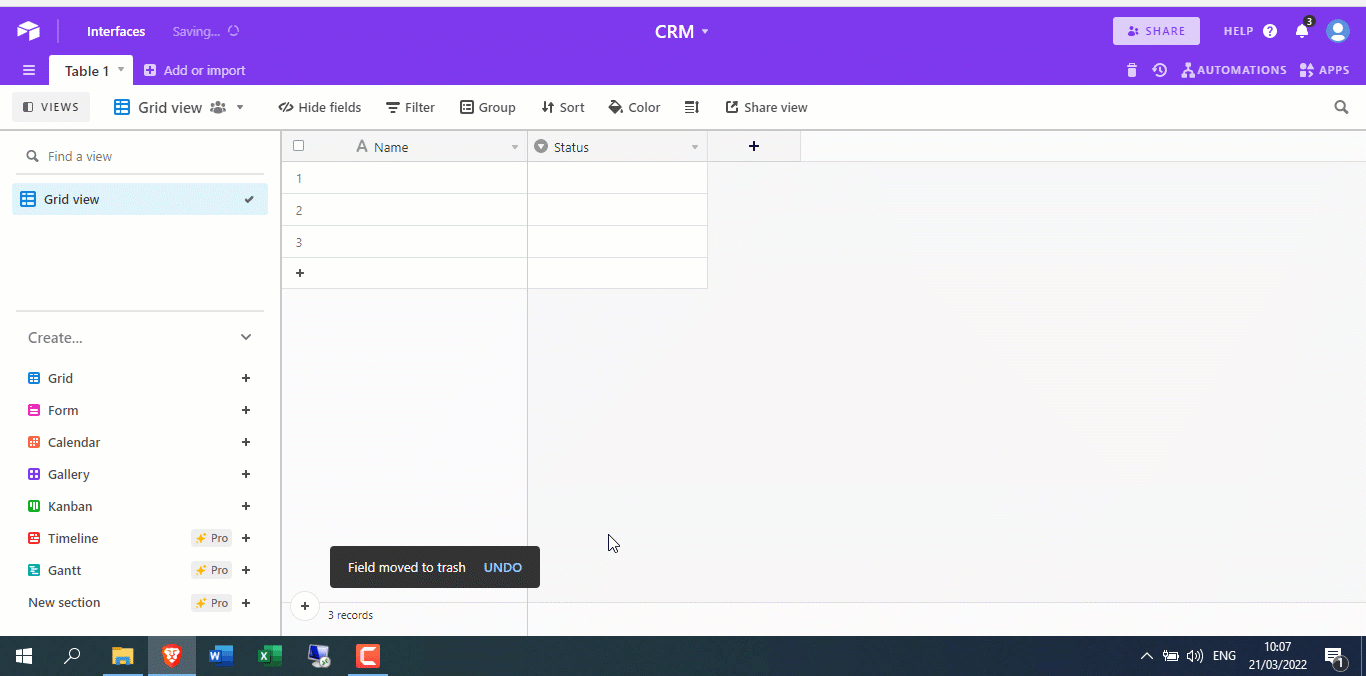 When someone reaches out to you, it's time to set up a meeting to see if it will be a good fit for both parties.
Personally, I love ScheduleOnce. (Be sure to check out the link to find out why I'm such a big fan of it.) Basically, it's a great tool for Infant Phase or Rebellious Teenager Phase businesses who may be a little cost sensitive or want to work with an amazing scheduling tool for teams..
You can load up pre-meeting questions for the prospect to fill out.
This form can be anything you'd like. But, generally speaking, you should collect as much information as you can so that you can be prepared for the meeting.
Once the prospect schedules the meeting, create a Zap in Zapier, that will automatically create a contact card in Airtable. It can actually create a card in Asana, ClickUp, Monday or any other CRM or PM tool. All the data from the form will be loaded into the pre-populated fields in your tool of choice.
I suggest adding a filter so this triggers only on specific meeting types. You can change the trigger to Calendly and filter based on budget or any other data you're collecting.
Next → Meeting the client
Feel like you needed a clip that would help walk you through this?
Maybe you needed the Zaps ready to go instead of fiddling with it?
Did you feel like you would have loved to have the Airtable databases themselves?
Well… I've got you covered.
I have a PDF that you can purchase that includes everything I mentioned above. You can basically plug it all in with the help of clips and your workflow sequence will be up and running in no time.